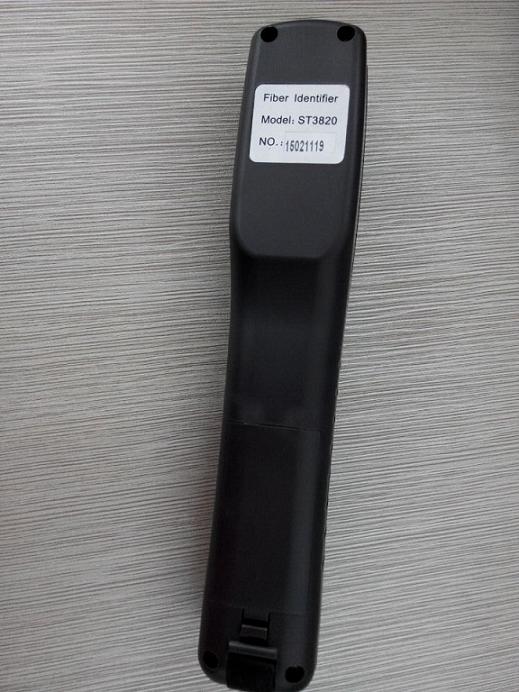 Add to Favorites
Share
ST3820 Built in VFL Optical Fiber Identifier, Dry Battery
Payment

Origin

China Mainland

Minimum Order

1

Packing

Pieces
Product Detail
ST3820 Optical fiber Identifier with built VFL function optical fiber tester


I. Overview

ST3820 is an handheld Optical Fiber Identifier which is designed for optical fiber installation and maintenance. It combines OFI with VFL into one tester. It can not only identify the optical fiber, but also used as the visual fault locator. The appearance is simple and small. It is easy to carry for the operator.

II. Main Functions

Support to detect optical signals without disrupting traffic; based on non-destructive technology

Indicate the signal direction in fiber

Detect a variety of optical tones, 270Hz, 1kHz and 2kHz

Suitable for 0.25mm, 0.9mm, 3.0mm fiber, and no need to replace the clamp block, more convenient than others

Build in visible fault locator 1mW or 10mW optional

Battery low indication

Powered by 2 units of 1.5V AA alkaline batteries

III. Main Characteristic

Items

ST3820

Wavelength Range

900 to 1700nm (SM)

Recognizable signal type

CW, 2kHz, 1kHz, 270Hz ±10%

Detector Type

InGaAs 2pcs

Fiber Type

0.9, 0.25, 3mm fiber

Sensitivity

1310nm

+10dB to -20dBm (Continuous Wave)

+10dB to -15dBm (Modulated Signal)

1550nm

+10dB to -30dBm (Continuous Wave)

+10dB to -25dBm (Modulated Signal)

LED Indicator

Signal direction; signal frequency (2kHz/1kHz/270Hz); low battery

Signal intensity

0 ~ 40

Storage Temperature

-20 -- +70 ?

Operating Temperature

-10 -- +60 ?

Relative Humidity

< 95%

Power Supply

AA * 2

Size

230mm * 45mm * 45mm

Weight

About 200g

IV. Accessories

Standard

User's manual

1

Calibration certification

1

ST3820 Optical Fiber Identifier




Box

1

Optional

1 mw Visual Fault Locator

1

10 mw Visual Fault Locator

1

Pictures:

Warehouse:




Forwarders:

If you're in need of st3820 built in vfl optical fiber identifier, dry battery to help with your business, please be free to buy with our factory. As one of the leading such manufacturers in China, we will offer you low price and unmatched services.
3
YRS
Shandong Senter Electronic Co.,Ltd
China
Favorites